A family-owned business for over 90 years
Our Company
Since 1928, Ermisch Travel has cared for first time travelers, seasoned explorers, businesses, and non-profit organizations across the country. From booking vacations and organizing tours to managing travel arrangements for businesses, non-profit organizations, and entire conferences, we've focused on quality service for almost 90 years.
We're been family-owned and operated since the beginning. We believe in the power of travel and tourism not just to experience the richness of the world or spend meaningful time with our loved ones, but to also make the world a better place. Through responsible and sustainable travel, together we can help protect our environment and strengthen local economies at the same time.
Contact Us to book your travel, learn more about our commitment to Sustainability and Local Economies, and meet our staff.
Individuals & Families
We've spent the last 90 years helping friends, couples, families, and small groups explore far off places or new places closer to home. Whenever you're ready for an adventure, we're here to help and we can make sure your trip has a positive impact on the environment and local economies at the same time.
Businesses
Are you an executive that travels a lot for work or have a business with multiple staff travelling often? We can manage all your travel arrangements so you can focus on your company. Plus, we can help enhance the positive impact your trips have on the environment and local economies.
Non-Profits
We help non-profits save money on travel, while furthering their mission. Our staff can take care of all your travel needs, so you don't have to and can spend more time making the world a better place. We help you help others.
Conferences
Large events and conferences require people to travel in and out of places, while preparing to have a meaningful experience. Let us make sure they have time to plan, learn, and share with others by taking care of travel arrangements.
Sustainability & Local Economies
We believe in protecting our environment and creating thriving local economies for generations to come. We don't just believe travel and tourism should help create a better world. We believe our travel agency must do the same in our own local community.
We're beginning the process of converting our 16,000 sqft office building in downtown Battle Creek into a LEED Silver building, maximizing energy efficiency and sustainable design. This project is even more exciting because our building was built in 1901 as the headquarters of what was then the Battle Creek Gas Company. So we're converting a historic former gas company headquarters into a flagship sustainable building in our community.
What's more, we started a 3,800sqft "co-work space" startup business incubator on our second floor along with a 1,500sqft shared retail space on our first floor for startup entrepreneurs to sell their locally-made products. Not only do we buy local as much as possible, but we're building a "local economy center" to help others succeed too.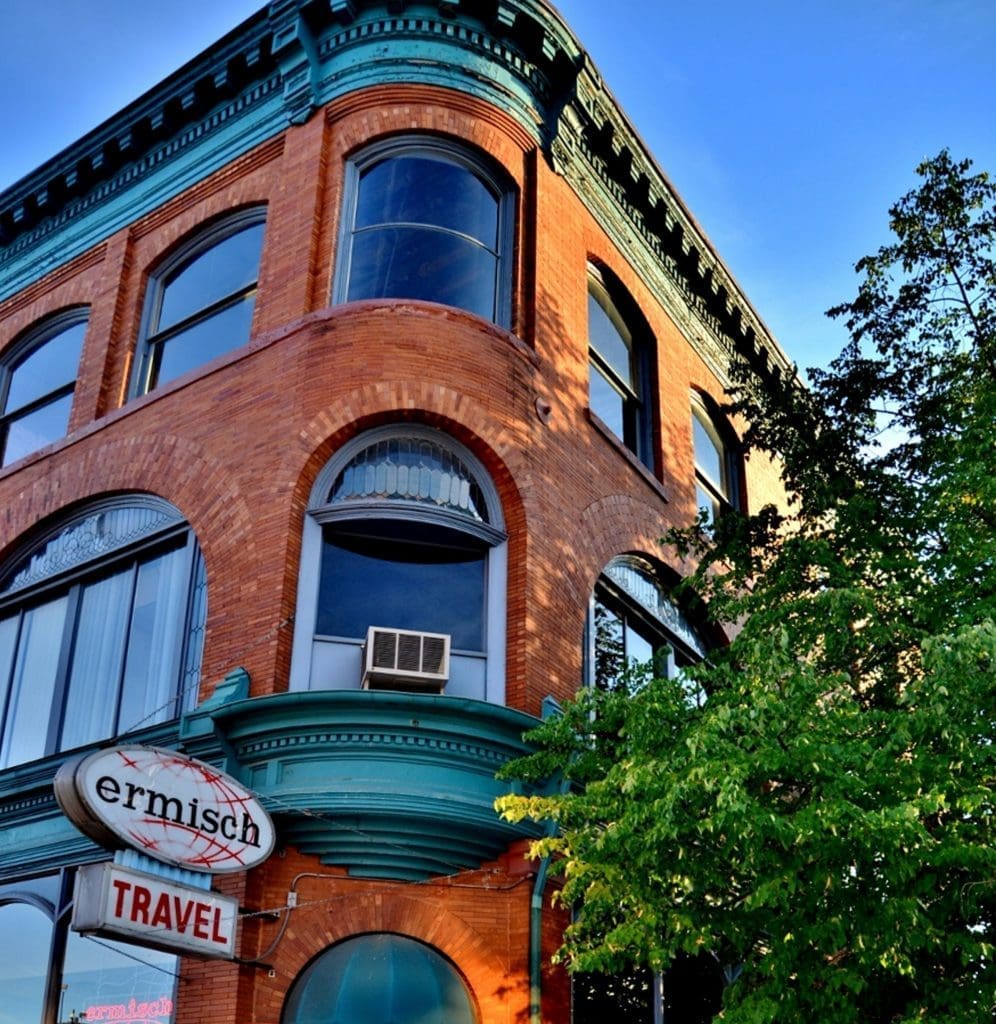 Our Building; the Former Headquarters of the Battle Creek Gas Company built in 1901.